Use this article as a resource to help you navigate your membership portal.
Introduction:
The portal was designed to help our members find the resources they need quickly and efficiently; all in one uniform location. There's a lot to the portal, so let's dive right in:
Navigation
The navigation on desktop and tablet screen sizes is located along the lefthand side of your browser window. The options you see within the navigation depends on the services you subscribe to.
Board Resources:

NHADA board members are privy to information regarding event revenue, historical membership data, meeting information, financials and minutes, etc.

Association:

Use this section to access information such as the bills we are tracking, a directory of the membership, the association staff, board of directors, and bylaws.

Education Foundation:

Meet the NHAEF Board and Staff

Insurance: Insurance members can access a gateway to their health care portal, important forms, a summary of plans and benefits, and more.

Products:

Quick links to the online store and current promotions. Meet the NHADA Products board and team.

Workers Compensation Trust: Report an injury, download forms, and meet the WCT board and staff.

Loss Prevention:

WCT Members can access the Loss Prevention section, giving the ability to view their account overview, available safety programs and on-site trainings, and quick links to risk management knowledge base articles.

Partnership Directory:

Search NHADA's network of 60+ partners to find a solution to your business needs.

Events & Training:

View upcoming events and available continuing education for your staff

Member Resources:

Quick links to some of NHADA's most frequently browsed resource articles, manage your annual contributions, quickly access our employment law hotlines, and more.

Membership Help:

Fill out a contact form and an NHADA team member will reach out to you as soon as possible — you may also book an appointment with an NHADA sales team member.


Your Profile: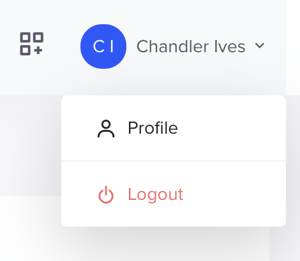 In the top right corner of your portal, click on your name to access your account profile or logout (this will return you to nhada.com).
On the profile page:
View your membership certificate
Verify the accuracy of your information
Manage your communication preferences
FAQs
Q: How do I view the membership directory?
A: Utilizing the menu on the left-hand side of your window, navigate to: Association > Membership Directory

Q: Where are the member-only resource articles?
A: The member resource articles are available in the NHADA Knowledge Base; a growing library of industry-specific articles

Q: What do I do if I can't find something?
A: Utilize the search bar at the top of the portal, this will query all member-only content.